NOTICE: Pacific Sales is part of Best Buy. Best Buy is working to integrate Pacific Sales and Best Buy into a consistent experience for our customers. As part of this integration, Pacific Sales is changing its Privacy Policy to Best Buy's Privacy Policy on or about 9/21/2019 to provide our customers a unified privacy policy (instead of 2 privacy policies). Read Best Buy's privacy policy.
via mail-in-rebate. Plus, get a free dishwasher and save 50% on select ventilation with your purchase of select refrigeration and cooking appliances. Offer ends July 31, 2019. Terms and conditions apply. In store only.
Purchase qualifying appliances and receive additional appliances, valued up to $3,946. Offer ends 12/31/19. Terms and conditions apply
Create Your Dream Kitchen
No matter what your style or budget, we have the appliances to fit your taste and transform your home.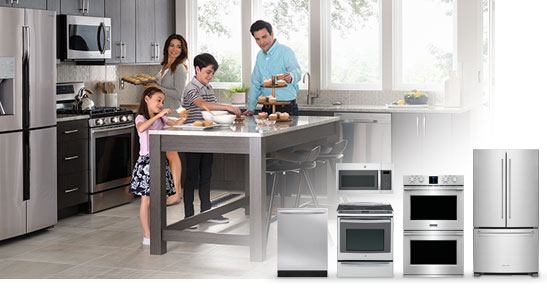 BEAUTIFUL KITCHEN AND BATHS START WITH INSPIRATION

Looking for your favorite name brands Miele, Dacor, Franke, LG, Maytag, Hansgrohe and more...
Shop by Brands

on major appliances purchases of $399 and up, kitchen & bath fixtures $1,000 or more. We offer haul-away of qualifying items for $19.99 each.
10% back in rewards on first day of purchases for new My Best Buy® Credit Card members.
You are leaving PacificSales.com and entering a site hosted and operated by Best Buy. Please review their Privacy Policy. Different terms and conditions may apply.
Learn More ›
Your Recently Viewed Items