A CENTURY IN THE MAKING WITH THERMADOR
Over 100 years ago, Thermador® brand has been synonymous with revolutionary breakthroughs in kitchen appliances. From introducing the first built-in wall oven in 1947 to changing the shape of gas cooktops with the patented Star® Burner, to the latest Steam & Convection oven technology along with Culinary Preservation Centers offering consumers with personalization column refrigeration. Thermador commitment to quality and craftsmanship can be experienced in their world-class, professional refrigeration and dishwasher collections, considered by many to be the pinnacle of luxury in today's kitchen.
The Ultimate Culinary Series
Choose two range tops & two oven configurations and design the center that is right for your cooking style. With its size, power and culinary performance, the only thing larger than our 60" ranges is the desire to own one.
Shop Now
Real Innovations for Real Cooks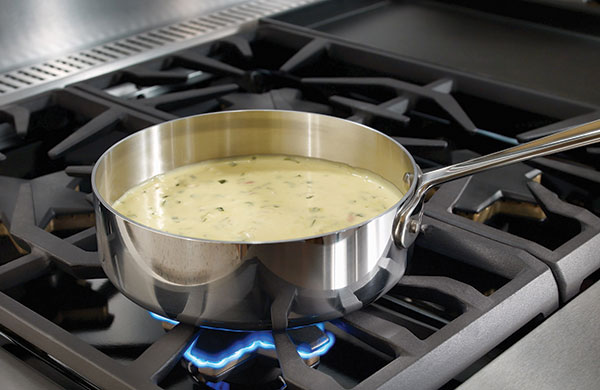 ExtraLow Simmer System
The ExtraLow® feature on Thermador gas ranges and cooktops provides the widest range of temperature control of any simmer system. It cycles the Star® Burner on and off to maintain temperature as low as 100º. It's perfect for cooking delicate sauces and keeping food warm – and eliminates the need for a double-boiler, rice cooker or slow cooker.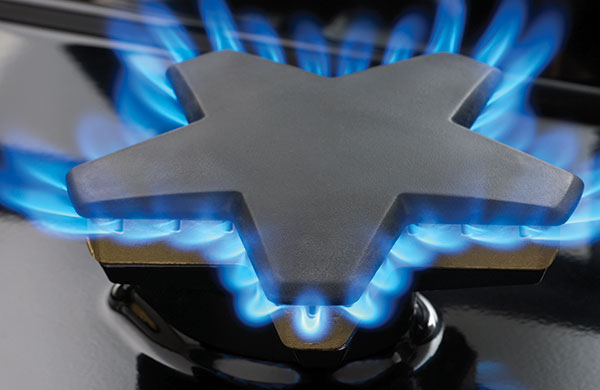 Star Burner
Lighting a heavenly fire under the status quo, the exclusive, patented Star® Burner is perhaps the single most iconic innovation from Thermador. But the star shape isn't just for show. Featured on all Thermador Professional® Ranges, cooktops, and rangetops, the Star Burner delivers 56% more coverage with superior flame spread and reduced cold spot for faster and more even heating across any size pan.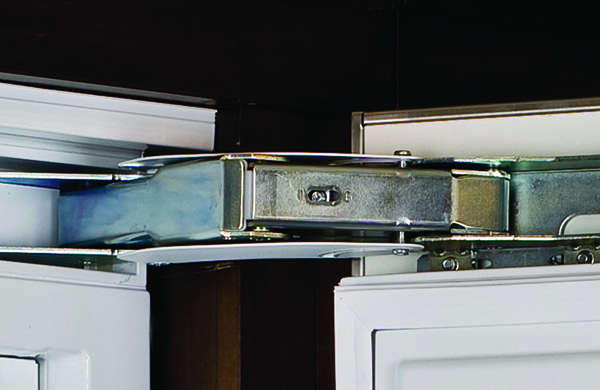 Freedom Hinge
Engineered specifically for the Freedom® Refrigeration Collection features a heavy-duty hinge that can open to 115°, allowing full-height, integrated doors and Truly Flush Mounted™ installation without sacrificing accessibility.
Freedom® Collection Design Inspiration
The Thermador Freedom Collection facilitates a complete range of new and unique possibilities for your cutting-edge kitchen design. Choose models with custom panels for fully flush integration into the surrounding kitchen cabinetry or pre-assembled bottom freezers for popular effortless installations.

It's complete freedom of choice – and the freedom of kitchen design.
Watch Video
Thermador® 60-inch Pro Grand® Ranges, part of our new Ultimate Culinary Series. Whether your kitchen serves as a place of culinary exploration night after night or a center for entertaining, there is a Culinary Center that perfectly caters to the way you cook. You can also thrill your inner chef with Thermador Pro Harmony® ranges.
Shop Now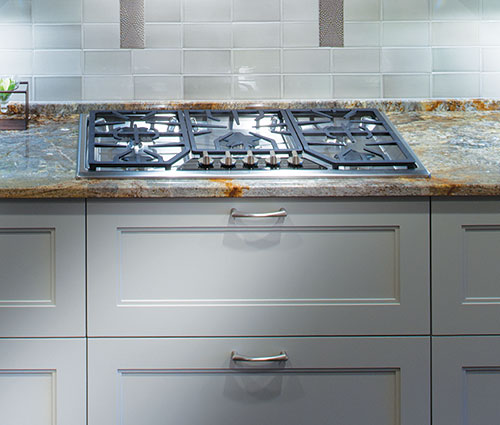 Thermador is lighting a heavenly fire under the status quo with the most powerful, award-winning gas cooktop in the luxury market. The Star Burner is perhaps the single most iconic innovation from Thermador.
Shop Now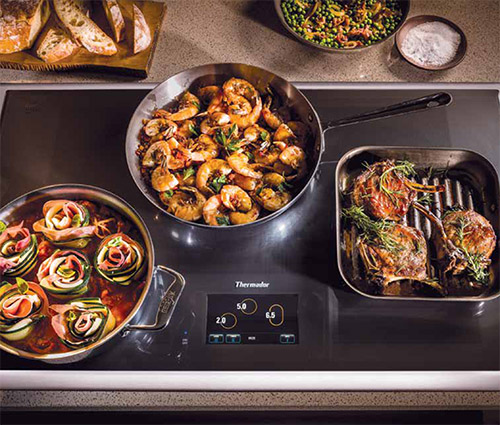 Never settle for status quo thinking, Thermador has reimagined the possibilities of induction cooking, giving cooks the industry's first induction cooktop with the largest, fully usable cooking surface. The Freedom® Induction Cooktop offers more responsiveness, more flexibility and the first full-color touch screen interface on an induction cooktop.
Shop Now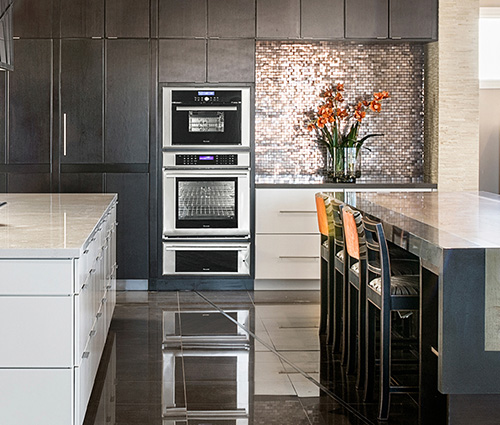 An array of industry-leading features and exclusives make Thermador® Built-In Ovens the only wall oven for true culinary enthusiasts. It starts with our revolutionary Steam & Convection Oven which provides the taste, texture and quality to match your passion for cooking. The brand that invented the wall oven has reimagined its possibilities.
Shop Now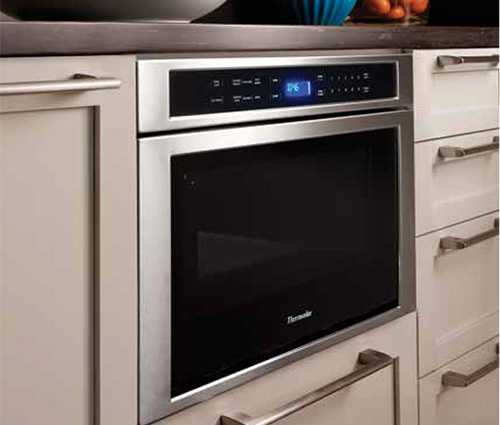 The Thermador Built-in MicroDrawer® Microwave combines luxury cooking power with industry-leading innovations. Or choose a Thermador Traditional and Convection Built-In Microwave that bring practicality and elegance to your kitchen with 10 power levels and sensor cooking.
Shop Now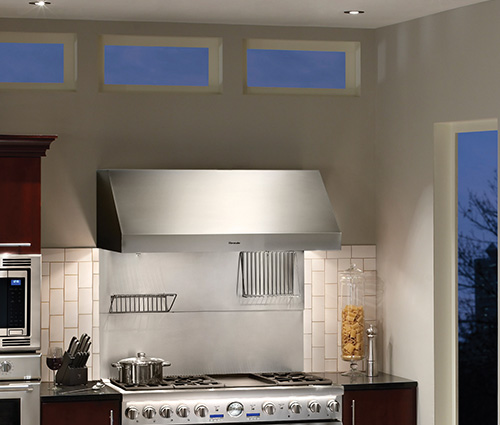 No need to worry about lingering odors or smoke with our powerful ventilation systems, featuring elegant design accents that complement our Professional Series or our Masterpiece® Collection. These sophisticated ventilation systems remove smoke, grease, heat and unhealthy airborne contaminants quietly and efficiently.
Shop Now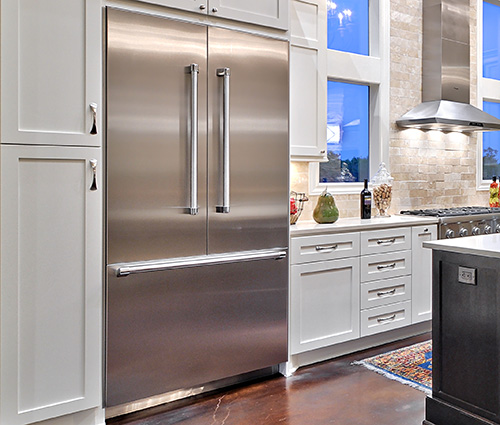 When it comes to refrigeration, culinary enthusiasts want more than mere preservation. They want personalization. Thermador® Culinary Preservation Centers offer an amazing array of refrigerator, freezer and wine center combinations that allow for flexibility and customization in the kitchen.
Shop Now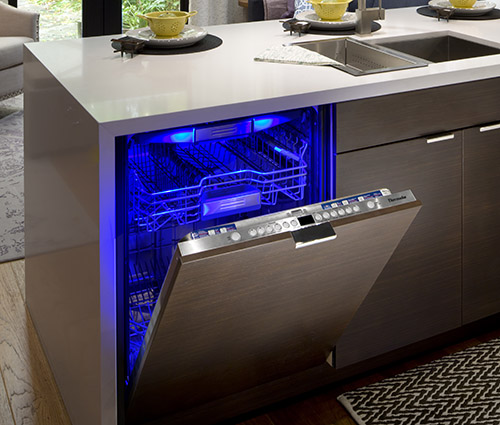 Real cooks need dish care solutions that give them the flexibility to entertain without restrictions – that complement their passion for the food experience. The Thermador Collection of dishwashers delivers luxury performance with absolutely unparalleled flexibility.
Shop Now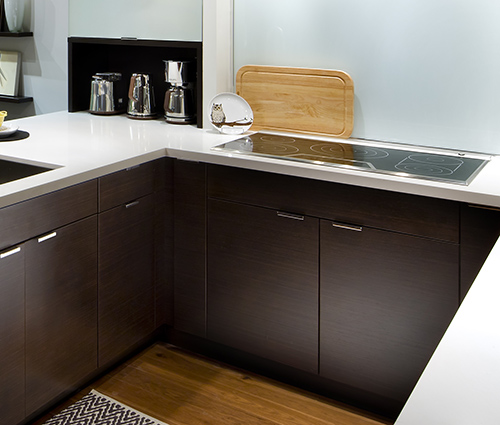 Electric Cooktops Masterpiece® Series
Excellent performance, precise control and sleek elegant profile are just a few of the benefits of these re-engineered electric cooktops. The CookSmart® system offers nine pre-programmed settings to effortlessly cook a wide range of foods.
Warming Drawers
Traditional & Convection
For the ultimate in elegance, practicality and convenience, complete your Thermador kitchen with a spacious, built-in warming drawer. Keep food warm until every dish is ready to be served. Our Convection Warming Drawer offers superior heat distribution, allowing you to warm tall stacks of dinner plates evenly and quickly. It's the ultimate indulgence for the culinary enthusiast.
Design your ultimate culinary space and save with their One–Two–Free® program when you purchase any eligible cooking package. Offer valid through 12/31/18.
Learn more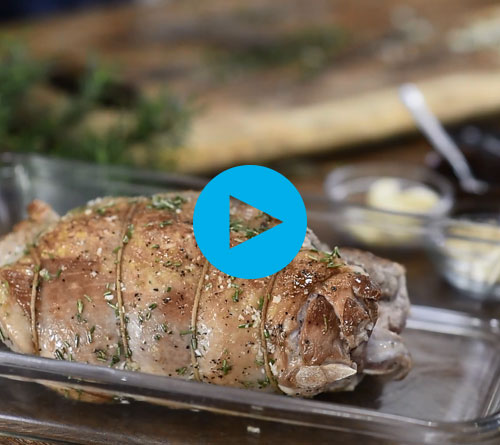 Just in time for Easter or Passover, this elegant Roast Lamb meal is the perfect springtime centerpiece.
Watch the Video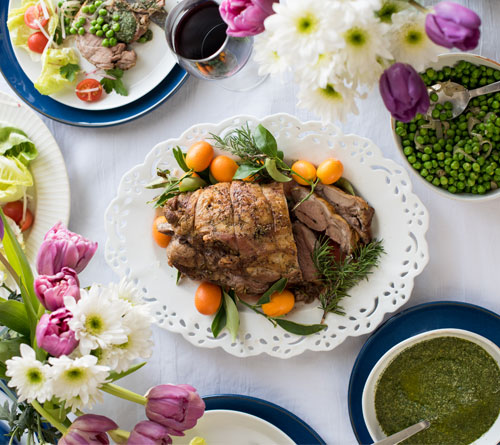 Watch the video, try the recipe, enjoy your guests' compliments.
Get the Recipe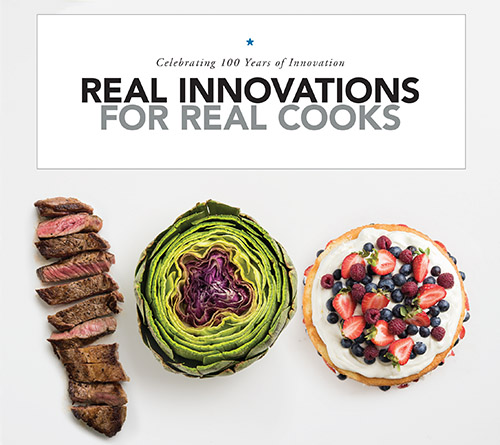 The Thermador Kitchen Design & LookBook provides you with all the necessary tools needed to design "the ultimate in cooking performance" kitchen.
Design Your Dream Kitchen