EXCEPTIONAL STYLE, IMPECCABLY CRAFTED,
THE BEAUTY OF MONOGRAM
Sophisticated styling and exceptional craftsmanship set Monogram apart from all other appliance brands, and the beauty of Monogram appliances can be seen in every fine, hand-finished detail. We don't cut corners: we polish them to seamless perfection. But the difference does not stop there. Award-winning technology makes it possible to cook faster, clean easier and enjoy more time for the finer things, like relaxing with friends. And there's nothing more appealing than that.
THE MONOGRAM COOKING COLLECTION
Years of intensive research and development make Monogram ranges the choice for restaurant-caliber cooking in the home. Professional ranges offer commercial features such as a full-size caterer's oven, LED task lighting, and a stainless steel aluminum-clad griddle.
Shop Now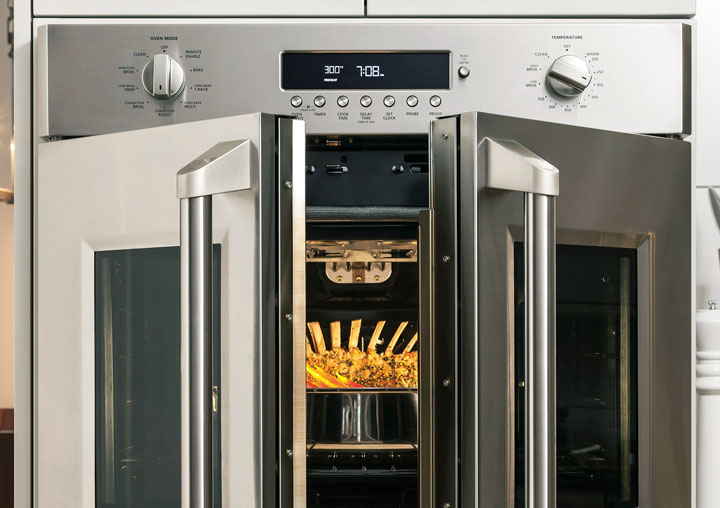 Every detail of Monogram's French-door wall oven has been designed to simplify cooking, including double French-doors that open together for added convenience.
Shop Now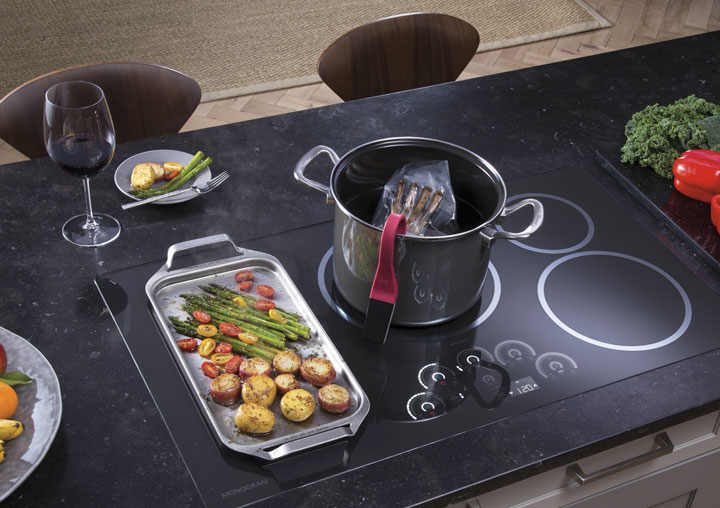 Precise temperature control makes the Monogram induction cooktop ideal for sous vide and other precision cooking techniques. It also features smartphone-inspired glide touch controls and griddle-compatible sync burners.
Shop Now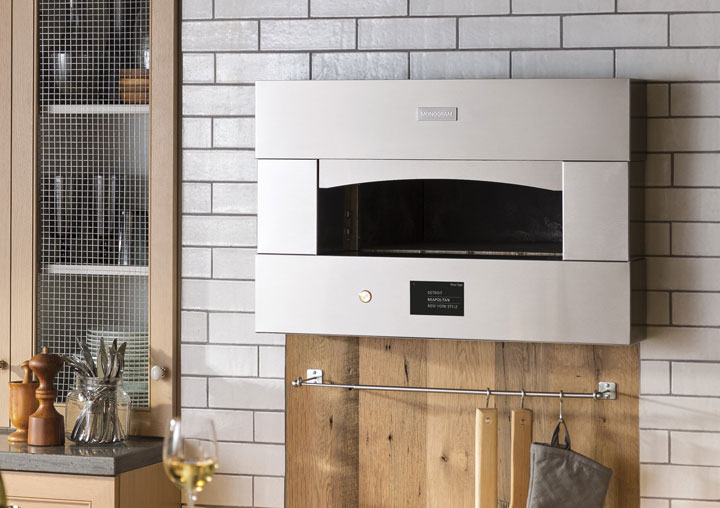 Monogram's Pizza Oven fits in a standard wall oven cavity, bringing high-temperature cooking to your home kitchen so you can create handcrafted artisanal pizza in minutes.
Shop Now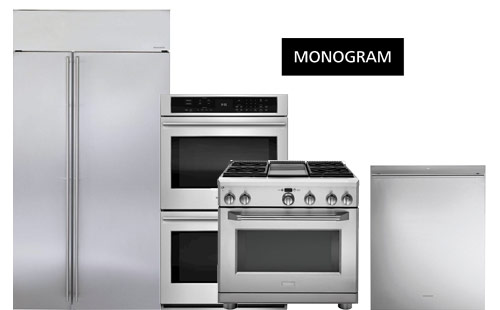 Receive up to two free appliances or up to $3,000 in appliance upgrades when you buy qualifying Monogram professional appliances. In store only.
CONNECT WITH YOUR MONOGRAM KITCHEN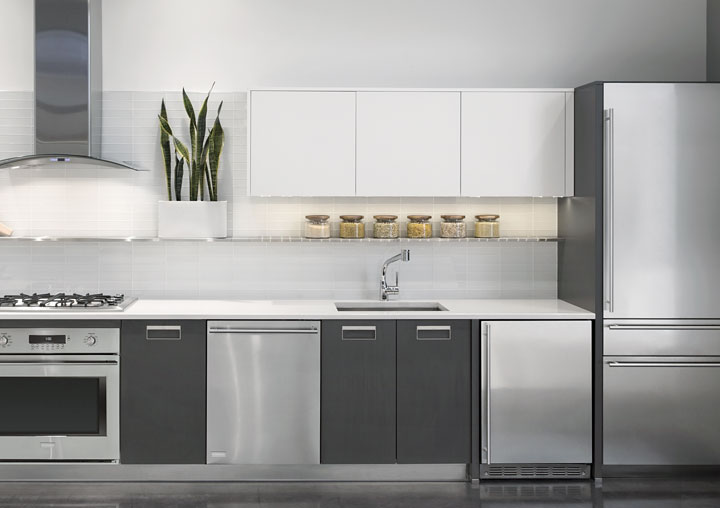 Wi-Fi Connected talks to your appliances from anywhere, allowing you to monitor and control your appliances.
Shop Now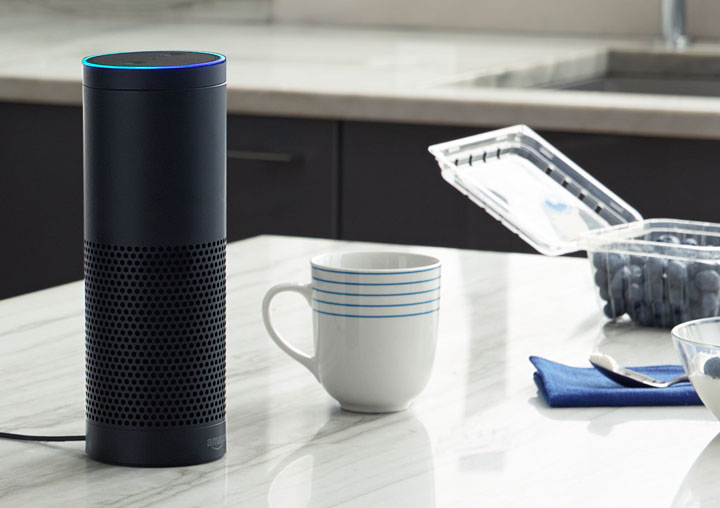 Geneva gives you voice-activated control of your Monogram Wi-Fi Connected Appliances with Amazon Echo.
Learn More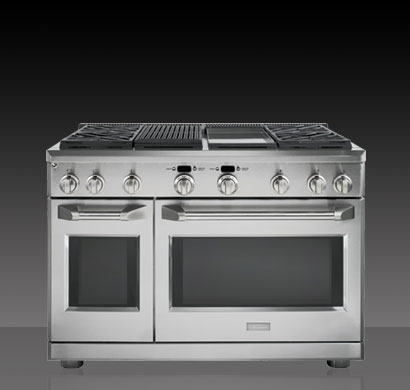 Monogram refrigeration offers several innovative options for food preservation, including climate-controlled drawers in side-by-side models and a convertible freezer drawer in integrated models.
Shop Now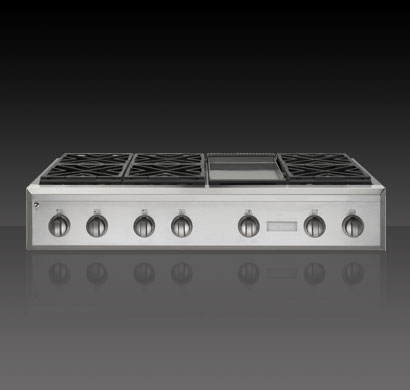 Crafted of premium materials, Monogram rangetops and cooktops set the stage for inspired cooking. Choose a gas rangetop for professional styling or an induction cooktop for a sleek and modern look.
Shop Now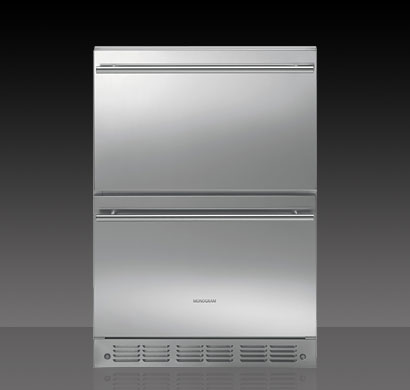 Monogram undercounter refrigerators offer ample room for storage of everything from beverages to party trays, yet fit the same opening as a standard dishwasher.
Shop Now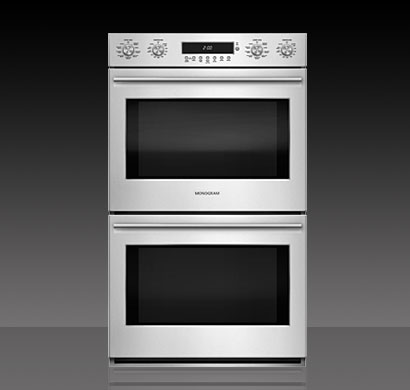 Monogram Professional and European wall ovens make a statement with both design and cooking results. Details like large capacity interior, gliding full-extension racks, and steam clean are designed to improve your experience.
Shop Now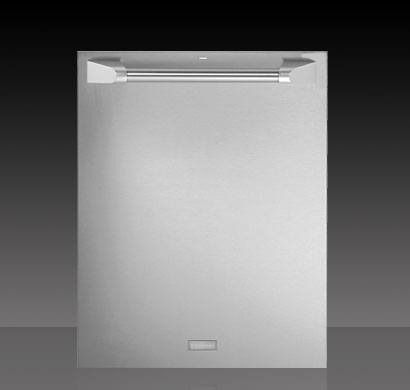 Monogram dishwashers have over 140 cleaning jets, including dedicated jets for silverware and for tall items like bottles.
Shop Now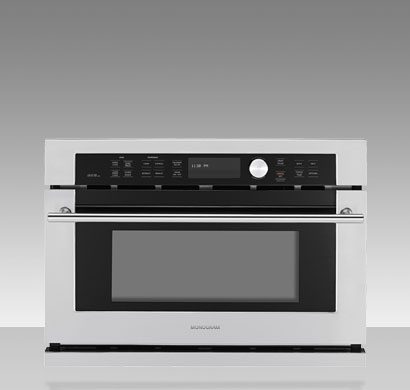 Monogram microwaves combine precise cooking power with a polished, sophisticated appearance.
Shop Now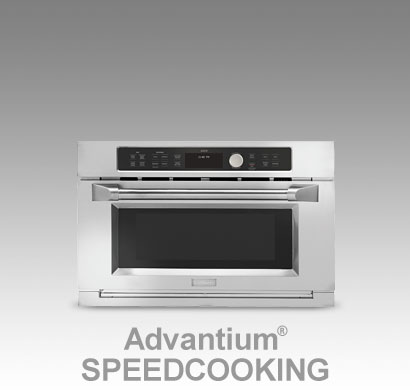 A Monogram Advantium speedcooking oven saves you time cooking, so you can savor time living. Get delicious results up to 8 times faster, with no preheating.
Shop Now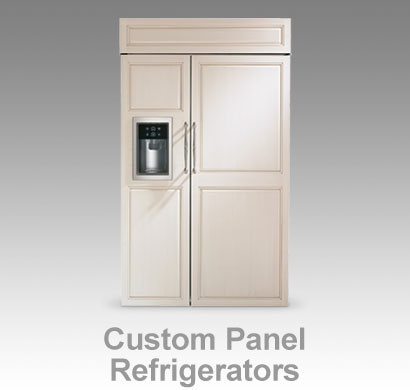 Custom-panel refrigerators provide the perfect canvas for creative expression in the kitchen. Whether you wish to hide or highlight your appliances, complement or contrast cabinetry and other appliances, Monogram can make your kitchen look like your kitchen.
Shop Now